Evaluation Dates - 2020 - (Updated March 13, 2020)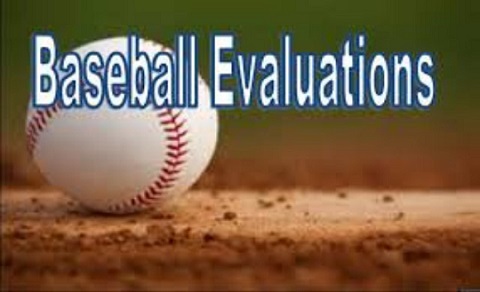 Players must be registered prior to attending any evaluations! Anyone who is not registered will not be allowed to be evaluated, no exceptions. Please register online now if you haven't done so already!


To all our VMBA members:
In the wake of COVID-19, effective immediately all evaluations and baseball related activity at VMBA have been suspended until further notice. 
We would also like to take this time to reassure all players and parents that we are closely monitoring the COVID-19 outbreak and that the health and safety of our VMBA and baseball community is of utmost importance and priority to us.
Clearly this is a very fluid situation and we will continue to monitor, respect and follow the directive from BC Minor and Baseball BC at this time. VMBA will continue to provide more information as it becomes available.
Please continue to practice safe hygiene and remain vigilant through this time. Thank you all for your understanding.
Your VMBA Executive
All schedules are subject to change.  Check here before you head out to field. 
Players must attend as many evaluation dates & times as possible.  These assessments are very important when creating balanced teams.  If you cannot attend, please email or tell your director.  Please dress warm as sessions are outdoors.


5U Blastball - First Day is Meet & Greet, Sat April 4th @ 11am (Hat & T-Shirt Handout)
7U Rally Cap - First Day is Meet & Greet, Sat April 4th @ 12pm (Hat & T-Shirt Handout)
9U Tadpole - SW Field
(East 47th Across from Corpus Christie school at Nanaimo Park)
**Changes and additions may happen as needed.  Please check back often** 

11U Mosquito - SW Field (East 46th Ave & Nanaimo at Nanaimo Park)
**Changes and additions may happen as needed.  Please check back often** 

13U Pee Wee - North Field (East 46th Ave & Nanaimo at Nanaimo Park)


**Changes and additions may happen as needed.  Please check back often** 

15U Bantam - Lower Diamond (SE Field)  (East 46th Ave & Nanaimo at Nanaimo Park)

 All 15Us should attend first 4 dates & times
**Changes and additions may happen as needed.  Please check back often** 

18U Midget Lower Diamond (SE Field)  (East 46th Ave & Nanaimo at Nanaimo Park)
**Changes and additions may happen as needed.  Please check back often**