Evaluation Dates - 2020 - (To be updated by the end of the month - January 2020)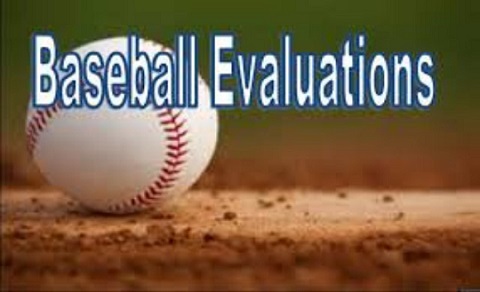 Players must be registered prior to attending any evaluations. Please register online.


All schedules are subject to change.  Check here before you head out to field. 
Players must attend as many evaluation dates & times as possible.  These assessments are very important when creating balanced teams.  If you cannot attend, please email or tell your director.  Please dress warm as sessions are outdoors.


5U Blastball - First Day is Sat., April 6th (Hat & T-Shirt Handout)
7U Rally Cap - First Day is Meet & Greet, Sunday, March 23rd, 12-3pm (Hat & T-shirt Handout) DATE CHANGE
9U Tadpole - SW Field 
(East 47th Across from Corpus Christie school at Nanaimo Park)
Sat Mar 16  12-3pm                         Sun Mar 17  12-3pm

**Changes and additions may happen as needed.  Please check back often** 
11U Mosquito - North Field (East 46th Ave & Nanaimo at Nanaimo Park)
Sat Mar 9    3-5pm                          Sun Mar 10    3-5pm
Sat Mar 16   3-5pm                         Sun Mar 17    3-5pm
**Changes and additions may happen as needed. Please check back often**

13U Pee Wee - North Field (East 46th Ave & Nanaimo at Nanaimo Park)


Sat Mar 9  12-3pm                        Sun March 10   12-3pm                   
Sat Mar 16 12-3pm                       Sat March 17    12-3pm
**Changes and additions may happen as needed. Please check back often**

15U Bantam - 

Sat Mar 9  Canceled     
Sun Mar 10th 1:30 - 4pm Location Change Gordon Park Gordon Park, 6675 Commercial Street @ E 49th Ave
Sat Mar 16th   1:30 - 4pm                     Sun Mar 17th  10 - 12:30pm

**Changes and additions may happen as needed. Please check back often**

 
18U Midget - 
Sat Mar 9th   Canceled              
Sun Mar 10th 10am - 12:30pm Location Change Gordon Park Gordon Park, 6675 Commercial Street @ E 49th Ave
Sat Mar 16th  10am - 12:30pm      Sun Mar 17th 1:30 - 4pm  Lower Diamond Nanaimo park - Behind Waverly School
**Changes and additions may happen as needed.  Please check back often**