Whats New At VMBA

FALL BALL 2019 IS HERE!!
CLICK BELOW LINK TO REGISTER!!
http://www.vancouverminorbaseball.ca/pages/divisio...
Online Credit Card registration only!
Please Register Prior to coming out!  
Online Fallball registration is now closed, Sorry.
Spring 2020 registration will open in December
Any changes & coaches will be in contact by email
15U Bantam Fallball - Ongoing 
Location Nanaimo Park  (South East diamond close to Waverley school)
13U PW Fallball - Ongoing
Location Nanaimo park (South East diamond on East 46th Ave)
11U Mosquito Fallball  - Ongoing
Home Location Nanaimo Park (South West Diamond Close to Corpus Christie)


Executive Meetings
Contact our president if you'd like to:
See current executive meeting minutes (if you're a current VMBA member in good standing)
Speak at an upcoming executive meeting or would like to have a topic discussed
---
2019 Season Slide Show
 2019 AGM-Fri Sept 20, 7pm

For more information contact the president.
There will be an attendance draw.
Prize will be -1 free spring basic registration fee
Location: Victoria Drive Community Hall
2026 East 43rd & Victoria Dr.
Executive Positions Available
Registrar (training provided)
Treasurer (training provided)
Program Director
VP in charge of Administration 
VP in charge  of Operations
25U,18U,15U,13U,11U,9U,RallyCap & Blastball Directors
Concession Manager
Equipment Manager
Field Manager
 Fundraiser
Website (computer knowledge needed)
Non-Executive Positions
(Meeting attendance not required, must be accessible by email & phone)
Maintenance Committee
Volunteer Coordinator
Risk Manager
---
Coach at VMBA
---
Four Provincial Titles for VMBA's 2018 Baseball season
Bantam AA EXPOS
15U Bantam AAA West Coast Cardinals
18U Midget AAA Nationals
25U Junior EXPOS -Tier II Winners
15U Bantam AAA
---
Rules and Resources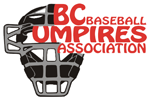 2019 BCBUA Umpire Training Clinics


BC Minor Baseball Association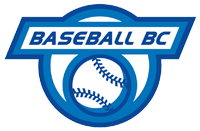 Baseball BC
---
Photos
It's customary for VMBA representatives to take photos or video during practices, games and other events. These pictures and videos (including team photos) may be used in:
Our website
Social media
Local newspapers
Local television
Promotional material
If you do not wish your child's photo, name or video to be published, you must notify the VMBA president in writing well in advance of the activity.
---
VMBA Blog
Check out the league blog for all the dirt.
---